Website Design
Whether you are a small business or a large corporate, our website design company in tuticorin & Karur can help you to achieve an online presence that delivers the very best for you and your clients. If your goal is to provide information, products, e-commerce or web applications such as News portals or search based sites we can ensure that the visitors enjoy an informative, user-friendly and interactive experience.
The Full Service
We offer a comprehensive service from the basics like domain registration and hosting to the design of logos, sourcing of photographic images, layout, programming and deployment and unlike many of our competitors everything is handled in-house.
Peace of mind
For your peace of mind all web sites are made available to view online during our production process allowing clients to view progress and to give us feedback reports. This is a similar process to producing proofs of traditional printed information.
Looking for something more advanced ?
We can create virtually any kind of site including content management systems, dating sites, property searches, password protected content, and e-commerce shopping systems as well as private intranet / extranet content.
Already have a website ?
If you need to have your site maintained, redesigned, updated or just generally freshened up we offer very competitive rates.
A brief outline of our design process
You (the client) contact us with an outline of your requirements by email or telephone
We will contact you with an estimate based on this outline
If you are happy with the estimate we will proceed with the following *:
- Registration of any domain names you require
- Setup of a web hosting account if required
- Production of initial design and layout concepts which you can view online
Once you are happy with the design concept, we will produce the pages for the site and complete any programming tasks.
We will then transfer the site to your web hosting account *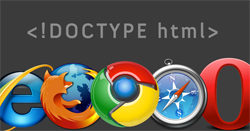 HTML5 is a core technology markup language of the Internet used for structuring and presenting content for the World Wide Web.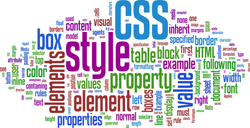 CSS3 is completely backwards-compatible with earlier versions of CSS. This section teaches you about the new features in CSS3! CSS3 Modules. CSS3 has been split into "modules".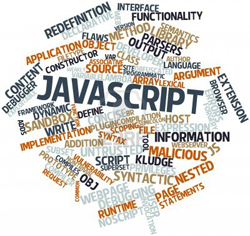 JavaScript (JS) is a dynamic computer programming language.[5] It is most commonly used as part of web browsers, whose implementations allow client-side scripts to interact with the user, control the browser, communicate asynchronously, and alter the document content that is displayed.[5] It is also being used in server-side network programming (with Node.js), game development and the creation of desktop and mobile applications.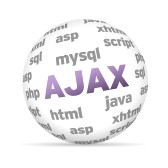 Ajax is not a single technology, but a group of technologies. HTML and CSS can be used in combination to mark up and style information. The DOM is accessed with JavaScript to dynamically display - and allow the user to interact with - the information presented. JavaScript and the XMLHttpRequest object provide a method for exchanging data asynchronously between browser and server to avoid full page reloads.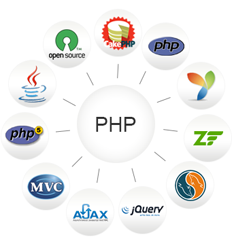 PHP (recursive acronym for PHP: Hypertext Preprocessor) is a widely-used open source general-purpose scripting language that is especially suited for web development and can be embedded into HTML.