Getting ranked number one on Google India, and many other search engines such as Bing and Yahoo
SEO stands for "search engine optimization". It is the process of getting traffic from the "free", "organic", "editorial" or "natural" listings on search engines. All major search engines such as Google, Yahoo and Bing have such results, where web pages and other content such as videos or local listings are shown and ranked based on what the search engine considers most relevant to users. Payment isn't involved, as it is with paid search ads.
How SEO can improve your business :
- Drive quality visitors to your website and increase sales drastically
- Lower customer acquisition cost in comparison to other advertising and marketing channels
- Generate new sales leads
- Build brand awareness
Our high level SEO Process:
Keyword Analysis – We identify the keywords that your potential customers use to search in major search engines. At V4U Tech Solutions, we call them "Money Keywords", because once we identify these keywords effectively, it will significantly increase your leads and sales
Website Audit – A detailed audit of your website in terms of Design, User Interaction, Quality of content and the adherence of best practices recommended by major search engines is performed. In case if you don't have a website yet, we create a website for you at an affordable cost, incorporating all the best practices
Off-page quality check – We perform a detailed analysis of the quality of your backlinks. If there are no quality backlinks which is the case for most of the websites, there is a heck of work for us to do!
Competitor Analysis – We identify your major competitors and come up with a strategy to beat the competition. We use some of the most expensive and industry leading softwares to perform this analysis. Doing this analysis helps us to understand where you stand against your competitors and come up with a better SEO strategy.
On-Page Optimization – There are about 50 on-page optimization techniques and some of V4U's in-house SEO secrets that we use to optimize your website.
Few of the on-page optimization techniques include XML Sitemap creation, Robots.txt, Page title, Meta description, URL rewrite.
Content Development – You might have heard people in SEO industry saying "Content is King". At V4U Tech Solutions, we measure the quality of your content in terms of uniqueness, relevancy and various other factors and write/rewrite your content to be more interesting and to align with Google's guidelines
Search Engine Submission – We submit your website to leading search engines for better visibilty
Off-page Optimization – We implement an effective link building strategy that will get your website quality backlinks. Based on the package your choose the number of backlinks to your website varies
Tracking – We implement some of the tracking tools like Google Analytics and Google Webmasters to track the progress of SEO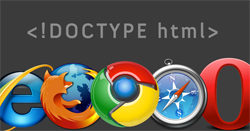 HTML5 is a core technology markup language of the Internet used for structuring and presenting content for the World Wide Web.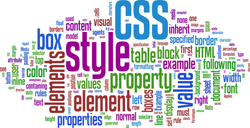 CSS3 is completely backwards-compatible with earlier versions of CSS. This section teaches you about the new features in CSS3! CSS3 Modules. CSS3 has been split into "modules".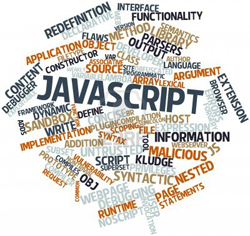 JavaScript (JS) is a dynamic computer programming language.[5] It is most commonly used as part of web browsers, whose implementations allow client-side scripts to interact with the user, control the browser, communicate asynchronously, and alter the document content that is displayed.[5] It is also being used in server-side network programming (with Node.js), game development and the creation of desktop and mobile applications.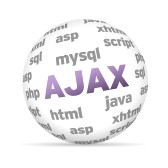 Ajax is not a single technology, but a group of technologies. HTML and CSS can be used in combination to mark up and style information. The DOM is accessed with JavaScript to dynamically display - and allow the user to interact with - the information presented. JavaScript and the XMLHttpRequest object provide a method for exchanging data asynchronously between browser and server to avoid full page reloads.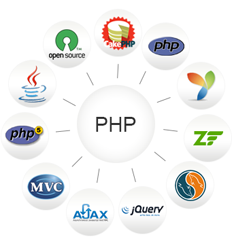 PHP (recursive acronym for PHP: Hypertext Preprocessor) is a widely-used open source general-purpose scripting language that is especially suited for web development and can be embedded into HTML.